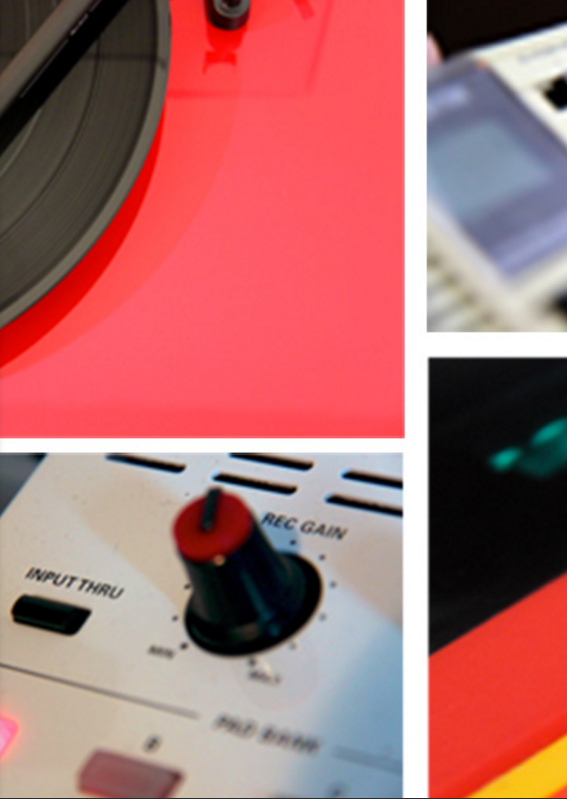 PRESS PLAY ON TAPE. WHO IS THAT?
Loïc Bénart has been surrounded with music and image since a very young age. He used to compose soundtracks for his Super 8 films on a Casio VL-1.
After graduating from a Sound and Broadcast Technology school, he moved to Paris and got his first job in an ad agency.
There were just too many interesting and talented people to meet, so he ended up sticking around for 10 years. First as a chief film editor, then as a special effects artist. But the love of music was too strong: Loïc then became sound designer for the agency, and created his first recording and post-production studio there.
In 2009 Loïc decided to play it solo: he created his own company, Press Play On Tape. That's right, the studio we're talking about, right here, right now.
[/one_half_last]
Annika Grill, Swedish globetrotter, settled in France to study Fine Arts at the French ENSAPC. She has a very strong connection with sculpture, but she was lured in by the sirens of sound as well. Writer, composer, singer and co-founder of the recording studio Afternoon Session (with producer and composer Edith Fambuena), she has worked with artists such as Hey Hey My My, Jane Birkin, Polar, Kaolin…
Annika launched her own career with her band Annika And The Forest, and at the same time founded her own company, Honey I'm Home, for which she composes soundtracks for films, ads and documentaries.
Does it look like they have a lot in common? Yep, they thought so too.
Annika and Loïc met through mutual artist friends, exchanged ideas, kept in touch and in 2012 they started to work together on coaching projects, later becoming MyCover.
Since 2016, Press Play On Tape has been producing Annika's musical projects for image. You'll find examples of her lovely work in the dedicated part of this website.
(We have more excellent, luxurious references, but due to confidentiality reasons, you'll have to ask us about those in person. Over coffee, or lunch, perhaps?)
Rédaction – Traduction : Camille Promérat
Client : Press Play on Tape